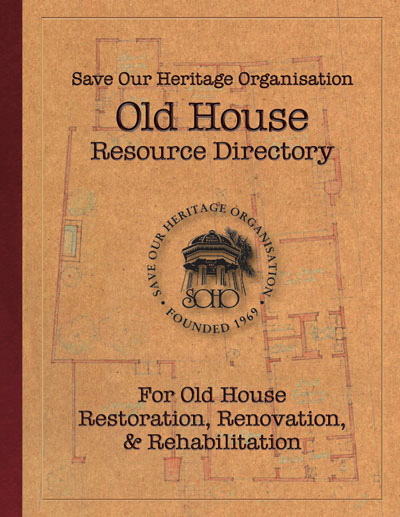 Old House Resource Directory 2013
$5
Available at
Santa Ysabel Store · 30275 Highway 78, Santa Ysabel · (760) 765-1270 Whaley House Museum Shop · 2476 San Diego Avenue · (619) 297-7511
Marston House Museum Shop · 3525 Seventh Avenue · (619) 297-9327

Utilize SOHO's Old House Resource Directory for help with your old house restoration, renovation, and rehabilitation. You will find listings from throughout San Diego County of much needed products and craftspeople, designers and architects, and a multitude of services for assisting you with all aspects of work for your old house. Some national listings are included.
View online digital version
View and download pdf version (36-page pdf)